Catering
Azzip offers a delicious option
that is perfect for any meeting, event, or party.
Personal Pizza Box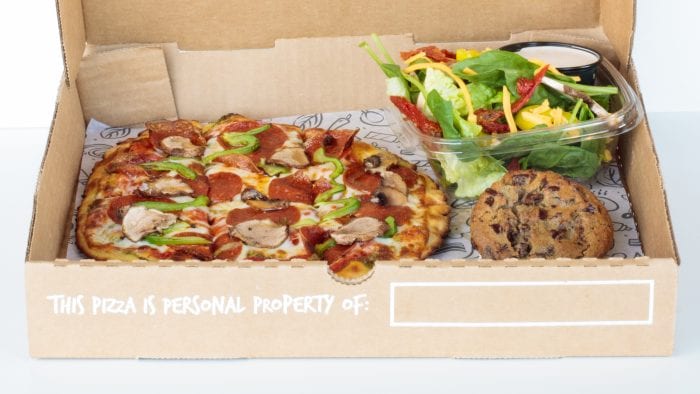 Our catering option includes a "Personal Pizza Box" for each catering customer. Each box includes a personal-sized pizza, cookie, and side salad. All orders include forks, napkins, and a salad dressing cup. Pricing for personalized boxes is as follows:
Price Guide
$9.50
$11.00
$12.00
$14.00
Pizza Types
We offer a pre-selected list of pizza options for our catering
customers, including our most popular pizza selections. Our
catering customers will be allowed to select from up to 5
different pizza types. We can still accommodate special dietary requests.
Classics
Pepperoni
Sausage
Veggie
Cheese
Azzip Picks
T-Rab
E-Ville Pig/Westsider
Potato Head
The Founder
Italian Stallion
Triple Double
Pizza of the Month
Pickup Times
Pickup available all day
Pickup at 11:00 AM or 5:00 PM
---
Ordering