Catering
Azzip offers several delicious options
that are perfect for any meeting, event, or party.
When placing your catering order, please be prepared to state the number of people attending and the date & time the pizzas are needed. You will need to call at least 24 hours before the event. All orders include napkins, forks, plates, and cups.
CATERING BOXES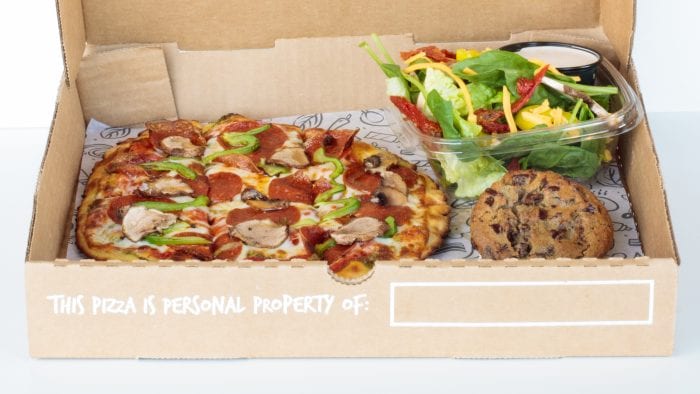 Brown bag in a box. Personal pizza for every person with side(s) included.
| | |
| --- | --- |
| 8″ Little Zip and Cookie | $7.00 / box |
| 8″ Little Zip, Side Salad, & Cookie | $9.00 / box |
Upgrade to 11″ Big Zip for an extra $1.50 per person.
FULL CATERING

Includes assortment of pizza, salad, zip sticks, cookies, and drinks set up in a buffet style line.
8 or more people
$10.00 / person
---
* Minimum of 8 people required. $20 delivery fee not included. To order, please call Kenzie at (812)228-7790 during normal business hours or email Kenzie.Campbell@azzippizza.com.