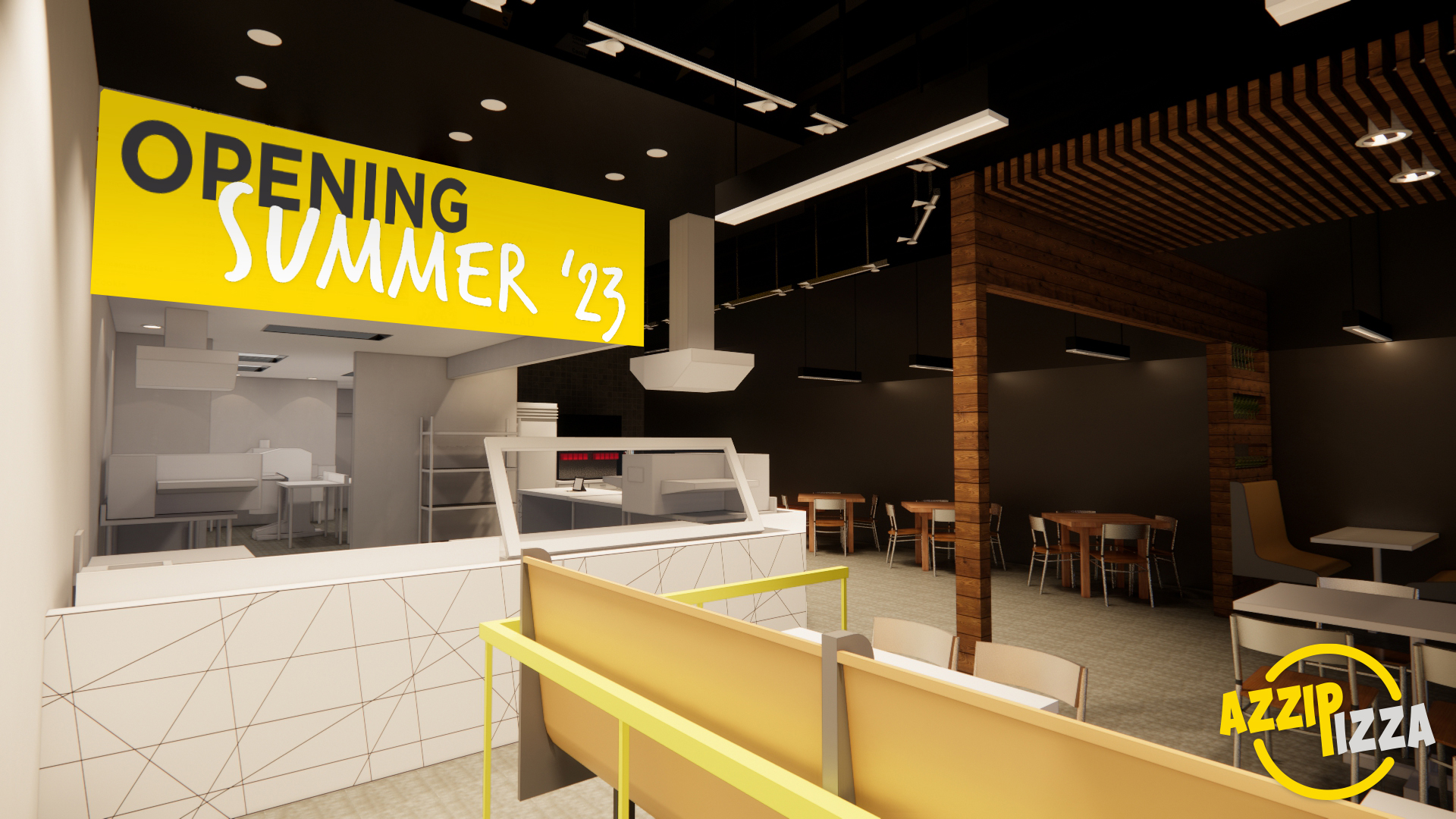 Azzip Pizza Opening by the Pyramids – Indianapolis, IN
EVANSVILLE, IN — Azzip (AY-ZIP) Pizza is expanding from its hometown of Evansville to Indianapolis, IN and is planning to open this summer. The new location on Michigan Road will mark Azzip's second Indianapolis-area location and eleventh overall.
"Azzip is excited to be expanding in Indy!" says founder Brad Niemier. "We've had a great response to our store in Greenwood and can't wait to share our exciting personal pizzas with Northwest Indy. The Azzip concept was born at Purdue, started in Evansville, and has most of its roots in Indiana. We are looking forward to building a great team to serve our guests."
The fast-casual pizza restaurant is known for creating personal and delicious pizzas on both their flaky, golden crust and their crispy, fluffy Detroit-style Square Zip along with creative monthly specialty pizzas. Azzip allows customers to create something delicious from an array of flavorful sauces and freshly prepared toppings before baking right in front of them in under three minutes. Customers with dietary needs and preferences also have options from low-carb cauliflower and gluten-free crusts to dairy-free cheese and plant-based sausage and pepperoni. Warm chocolate chunk cookies complete the experience.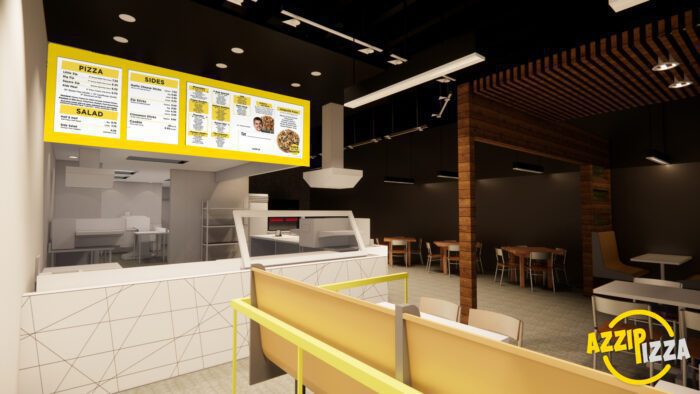 Brad created and pitched the concept for Azzip in 2012 on the way to winning a business plan competition idea when he was a student at Purdue University.  After school, he returned to his hometown of Evansville and teamed up with long-time friend and professional chef Blake Kollker to open the first restaurant in 2014.  Since then, they have been awarded the "Best New Restaurant" by Evansville Living Magazine and Brad has been recognized as "Entrepreneur of the Year" by the Southwest Indiana Chamber for his innovative approach to serving pizza and the fast growth of his business.  Azzip was honored as a top 100 national fast-casual "Mover and Shaker" by Fast Casual magazine and recently sat down with PizzaMarketplace.com to discuss their unique menu, operations, and the future growth of Azzip.
Since opening the first location, Brad recruited his family to help grow Azzip (which is pizza spelled backwards). Mom (Laura) keeps the books, older brother (Andy) partners as Co-CEO, and younger brother (Craig) is the Director of Finance. "Adopted" family member Blake, the chef behind the popular Pizza Of The Month program at Azzip, has developed fan favorites such as a crab rangoon pizza (March Crabness), a hibachi-inspired pizza (General Yum Yum), and will debut a Boom Boom Shrimp pizza this summer.
The Michigan Road Azzip is located at 3850 DePauw Blvd, Indianapolis, IN in College Park by the Pyramids and is hiring now for a General Manager.  Azzip offers online ordering for curbside delivery as well as a dining room and patio seating.  For information about careers at Azzip or for other questions, call 812-909-4144, visit azzippizza.com, or find them on Facebook.