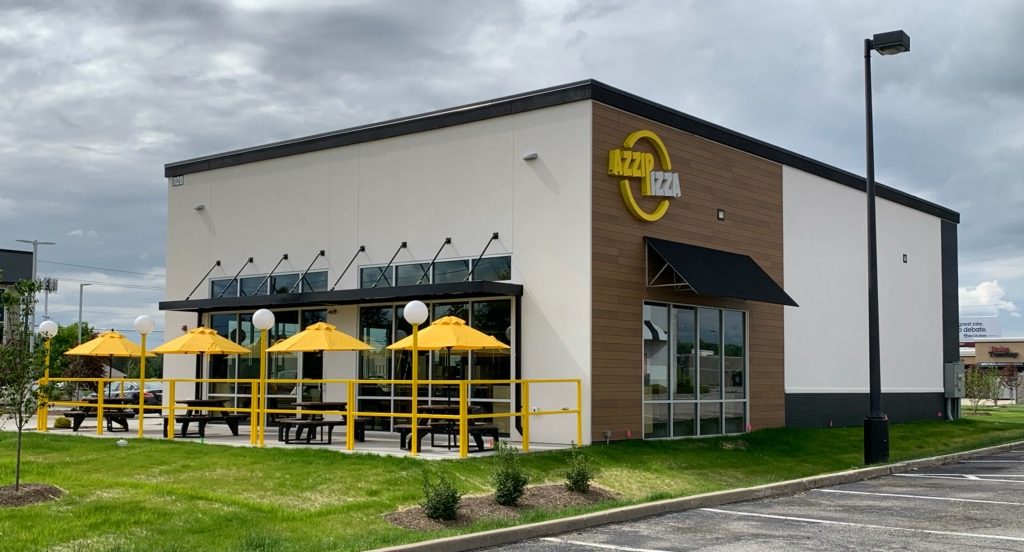 What Happens When You Plan to Open a New Restaurant During a Pandemic
Over the past 6 years, we have slowly refined our new store opening plans since the first Azzip opened in Evansville, IN in February 2014. From design and construction to hiring and training to marketing and logistics, we went through multiple iterations as we learned (oftentimes the hard way), how to effectively launch Azzip in new markets. Our first Indianapolis-area store in Greenwood was supposed to be the culmination of all this learning. We designed our biggest and first free-standing Azzip location. We raised our starting pay for all new hires in Greenwood to $12-an-hour on day one and built a staff of 30+ shift leaders and team members. We created a marketing plan including a prime billboard on US 31 with supporting digital, radio, and social elements. We planned for community partnerships to support training and our Free Pizza Day that has become a staple of our new store marketing plan. All leading to the new store opening on March 29, 2020.

But as March arrived, we slowly started to realize everything was going to change. We first tried to remain optimistic, or maybe it was just naïve, and delayed the opening and training start dates by one week. But the day before the delayed training was to begin, on March 30th, we finally were honest with ourselves. We made the tough decision – for us and the team that was expecting to start work the next day – to delay the opening indefinitely.
It wasn't good for the health of our employees to get everyone together to train. It wasn't safe or essential for our support staff to be doing the extended traveling that comes along with a new store opening. And opening in a new market with only a curbside pickup service, for a company built on the in-store experience, that we were just learning how to operate, was a recipe for disaster from a customer experience standpoint. All this would inevitably pull our focus away from supporting our existing stores and team members as we navigated this time of vast change together.
Then, for two months we waited. Well, kind of waited. As new customers of Azzip, you will not realize the amount of change that occurred to our business model during the two months. We launched online ordering with curbside delivery. We launched a completely new menu item with a jalapeno popper cream cheese dip and pizza chips. We reimagined our community partnerships and how we could continue to support local organizations during a pandemic. These changes are staying. They have made us better as a company by improving the experience for you as a customer.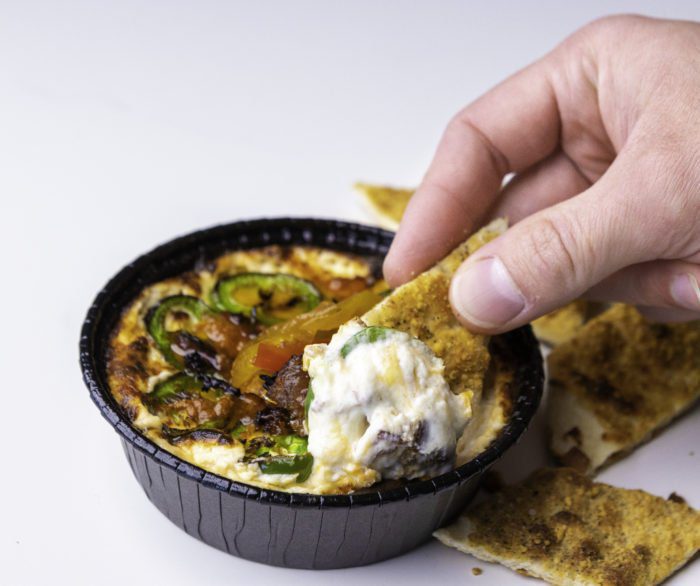 This time of upheaval caused us to throw most of our rule book out the window and rethink how we operated. I say most intentionally, because we also tried to stay true to our values during this time. We continued to care about our teams and the team member experience at Azzip and maintained close to full employment and pay while trying to stay proactive by implementing additional health measures for our teams. We continued to care about the cleanliness and health of our customers. This was already a part of our culture at Azzip (there is more to this, but thanks Mom!), but COVID-19 has really crystalized why this is such a huge point. I truly believe procedures and processes for additional cleanliness only go so far. It comes down to a culture and company valuing and prioritizing this element. We have a head start on our peers, but this doesn't mean we are continuing on with a business as usual framework.
In addition to thoroughly and often proactively implementing the bare minimum standards set by the state, we also added an entirely new position to our staffing that will focus on the cleanliness and sanitation of the dining room and high traffic areas. We are adding extensive barriers, sanitation standards, and ensuring excess staffing so no excuses exist for dropping the ball in this area. We can apologize for messing up your pizza. We can't just apologize for not providing a safe environment for you or our team.
Now, after ensuring the smooth partial reopening of our current Azzip stores in the prior weeks, we are ready to welcome you to our newest location. The state overall, and now Indianapolis, is slowly moving through the stages of reopening our economy. Our team will start training on June 1 and we are planning to open to the public on Monday, June 8 with new plans surrounding the training and marketing of our newest store. Chalk this up as another, very different, iteration in our journey in learning how to successfully open a new restaurant!
We are excited for you to experience what makes Azzip unique. That uniqueness starts with our delicious and creative pizza options. And that uniqueness extends into our family-business oriented culture and what that means for how we value and treat our teams and customers. We are excited for you to find your personal favorites and meet our new Greenwood team. Thank you for your patience, calls, and Facebook messages asking when we're planning to open. It has kept our spirits up knowing there is genuine excitement in the Greenwood community to welcome a new restaurant to town! We hope to be able to meet that opening timeline, but as our billboard on US-31 currently reads…