Thank You, Owensboro!
What an opening day it was yesterday in Owensboro. Our first customers started making their way into the parking lot around 10:15. By 10:40 we had a line out the door and the end of the line never made it inside for 9 more hours. We served around 1,200 of you yesterday (an Azzip record) and we averaged a pizza served every 25 seconds over the course of 9 straight hours!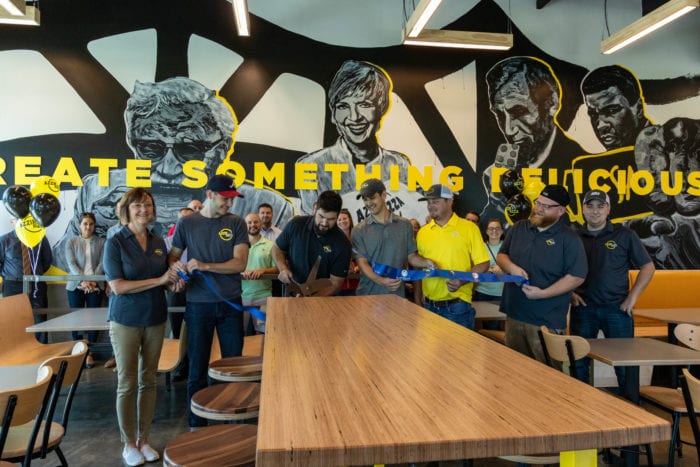 It was so awesome getting to meet all of you yesterday and we loved all the energy and passion for Azzip you all brought. Thank you for being patient with us as we tried our best to move everyone through the line! We are so excited to finally be officially open for business in Owensboro and can't wait to become a part of your awesome community.
I created some made-up awards to honor the day!
Most Times Waiting Through the Line
4, we think – We had several customers who spent virtually their entire day waiting in our line, hah! One such customer was spotted 4 times by our team. He must have really loved the pizza!
Most Meats on a Pizza
7 or everyone we have – Several customers share this one. They got pepperoni, Italian sausage, chicken, bacon, pulled pork, meatball, and hamburger. Needless to say, we didn't charge any for extra meats.
Most Popular Pizza
The Founder – I am going to pat myself on the back here a little bit.  I put my favorite pizza creation up as the employee creation and just based on feel since we didn't track toppings yesterday, I think this one came out as the winner.  It has an Italian red and garlic butter combo as the sauce, sausage under the cheese, mozzarella, pepperoni, cheddar, banana peppers, Zip Dust and a drizzle of buffalo.  Man, it's delicious.  Good job, Brad!
Times We Ran Out of Ice
Three – We had to go to the store three times to get extra ice because we had so many customers coming through the line.
Longest Line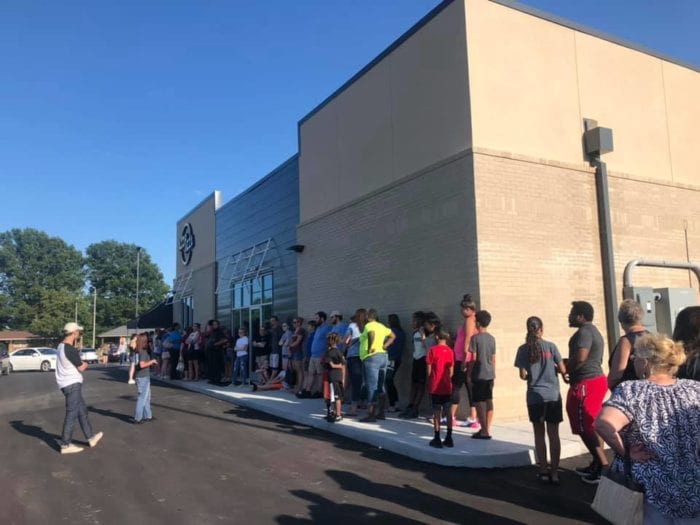 ~250 ft. – The line went from the make station, all the way to the front of the store and wrapped around to the front door, then out the front door, down the sidewalk, around the corner, and the entire length of the building. Estimated number of customers in line was about 140. Total times to get through a line that long was only about 1 hr long!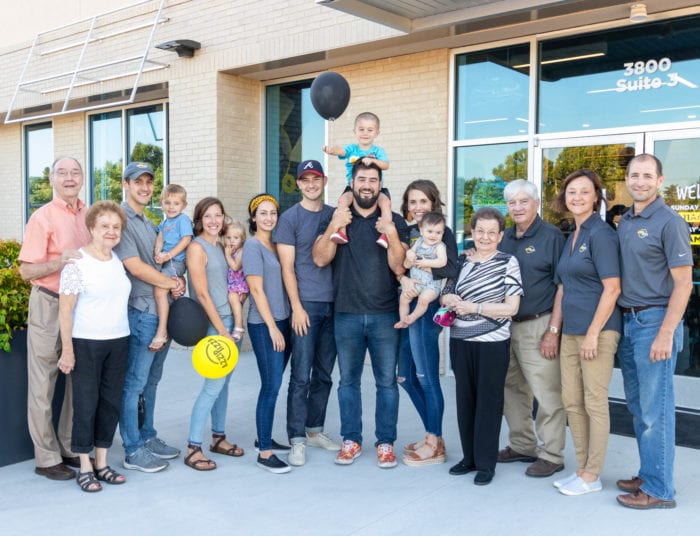 All in all, what a fun day! I also want to thank everyone who made yesterday possible. The construction team at Happe Construction, Jonathan Lamar, Matt Wagner, and Kara Dewig who helped with all the design elements, and Aaron Kizer who painted an amazing mural. I also wanted to give a shoutout to everybody on our Azzip team, Dan (Dad), Jace and Glenn who helped organize the construction, deal with all my last minute add-ons and hang several dozen items. Craig, Josh, Billy, and Allan who helped get everybody trained and ready to go. Also, our entire Evansville team who welcomed our new Owensboro teams into their stores to train and get a feel for what Azzip is all about. And finally, everybody who helped on the opening day (Special shoutout to Heidi, Liv, Jake, Kenzie, and Zack)! An amazing team effort that allowed this all to happen.