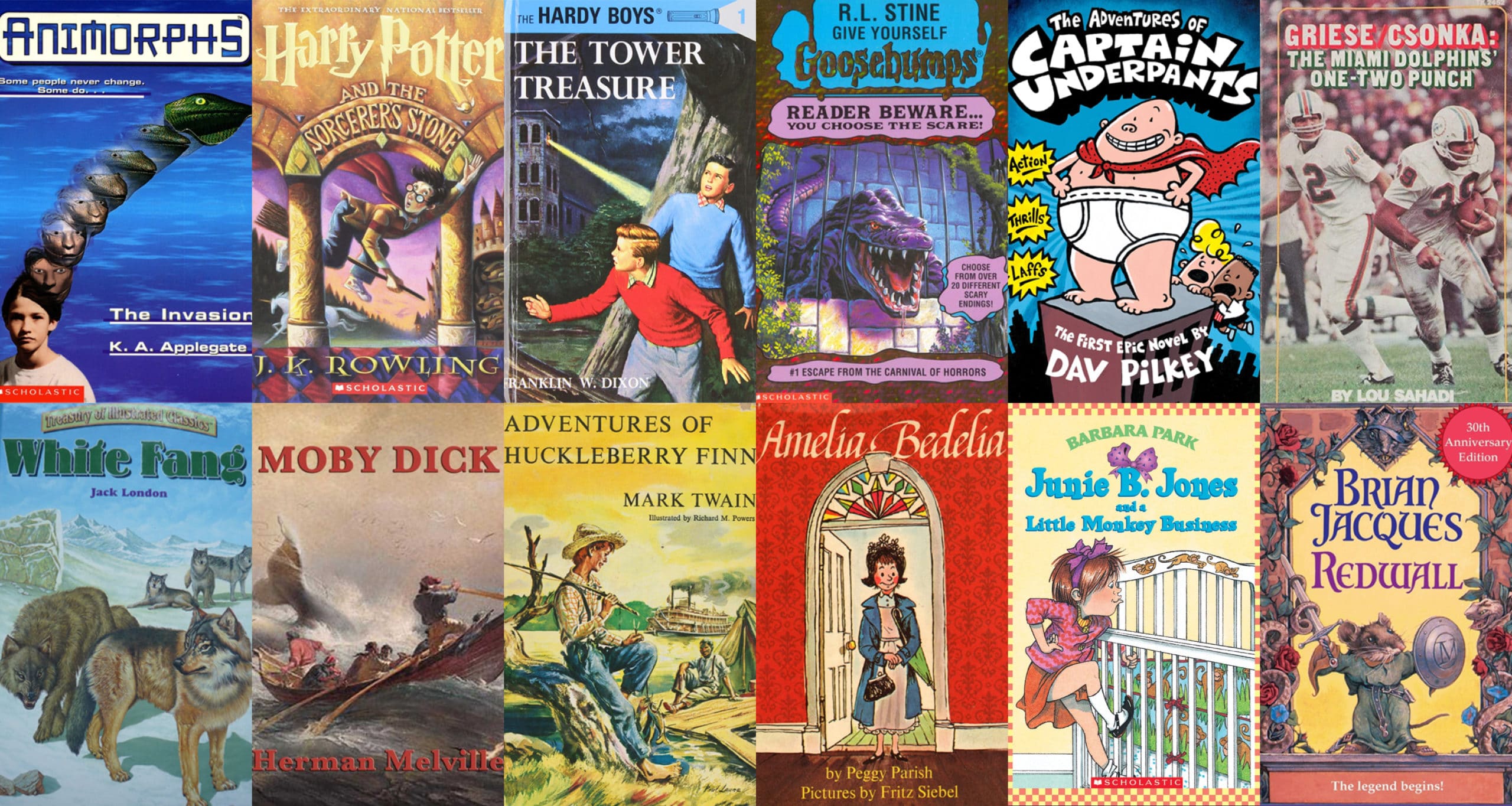 Summer Reading Program
I love to read. I really always have. I don't know what initially sparked it, but I'm sure I should thank my Mom and Dad for starting to read to my brothers and me at an early age. I remember my Dad coming to school when I was in 1st grade to read "Green Eggs and Ham" to my class as part of Dr. Seuss Day. I remember listening to (and Dad reading to us) Harry Potter and the Sorcerer's Stone in the car on a family vacation before the series had exploded in popularity. I remember our monthly family trips to Barnes and Noble to pick out a book and loving the book fair at school.
And finally, I remember Pizza Hut's "Book It" program. All of us kids LOVED going to Pizza Hut to get our personal pan pizza. With our love for reading and getting our own pizza, it was a match made in heaven for us. Now that we have our own pizza restaurant, we sought out ways to provide a similar opportunity to the next generation. We found that connection with the local public library reading programs in all the communities in which we operate. This summer, we will be giving out over 3,750 Free Kid's Meal to the local public library systems to offer to participants in their summer reading program.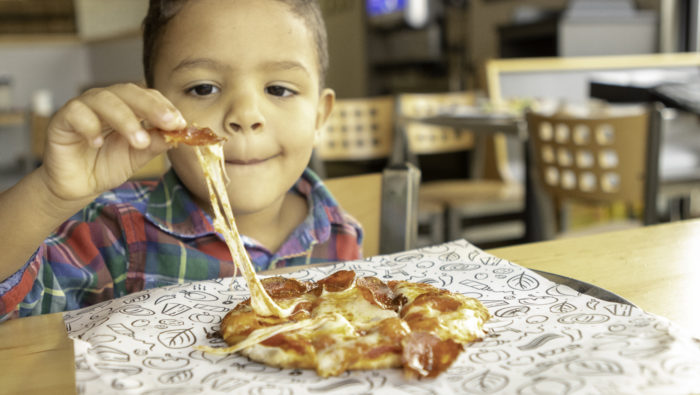 As summer break gets started, I hope the opportunity to treat your kids to Azzip (for FREE!) encourages you to get over to your local library in the coming weeks and get everyone signed up. Maybe you can even dangle this carrot out there for them to finish two books before they can go to Azzip to get their pizza. Have a great summer and happy reading!
PS. Writing this made me nostalgic for a childhood summer and the books I used to read. I thought it would be fun to ask our office staff what their favorite books were as kids. Maybe you remember reading some of these "classics" as well!
Me (Andy) – Co-CEO
Animorphs. It was a series about kids who could morph into animals and battle aliens trying to take over Earth. I obviously wished badly that I had the same powers as the kids in the books! I can't imagine going back and reading this series now, but I think I read all 50+ books in the series as a kid.
Brad Niemeier – Founder, Co-CEO
Harry Potter – Ever heard of it?! Lame answer here picking one of the most popular series of all time, but I loved these books. I remember my dad reading Harry Potter and the Philosophers Stone to me and my brothers not long after it came out, which was apparently in 1997. I would have been 8. I was hooked. I got every one of the rest of the books on the first day they came out and usually read them within 48 hours. Fred and George were two of my favorite characters and their pranks on Professor Umbridge were pretty amazing. I also finished runner up in the Resurrection Accelerated Reading when I was in the 4th grade. Finishing ahead of my older brother Andy was the cherry on top.
Blake Kollker – Director of Food
Hardy Boys – I was a big fan of the Hardy Boys and all of their adventures solving problems and catching the bad guys. They were pretty normal guys that somehow found themselves in pretty outrageous situations. It was fun to follow along and see what twists and turns followed.
Craig Niemeier – Director of Field Operations
The Adventures of Captain Underpants by Dav Pilkey – This series was about a couple of kids in grade school whose made up superhero comes to life! The superhero wields nothing but tighty whities and a cape but he gets into some really goofy adventures that I found very amusing at the time (and probably would still find very amusing if I picked one up now). I don't remember a whole lot about the story lines but I can remember loving when the book fair came to school so I could check out his latest adventure.
Mark Feldkamp – Regional Manager
White Fang, Moby Dick, Huck Finn – My mother got me hooked on reading as a child. I had my first library card at 8. She gave me a set of classics; White Fang, Moby Dick, Huck Finn, and others. As I got older I enjoyed reading anything, history, poetry etc. I found it to be an escape, I could see myself in the books I read and I could be anything.
Josh Boze – Regional Manager
Goosebumps – choose your own adventure series, I've never been a fan of scary stuff but the books in this series that let you choose the outcome were always fun to read. I enjoyed the interactive nature of the books and the ability to skip back a few pages if I wasn't happy with the first choice I made!
Kenzie Campbell – Office and Catering Manager
Junie B. Jones – I remember reading these and laughing out loud in class or in my room. I really liked how these books were wrote in a way that when I was younger I could connect with. One of my favorite ones in the serious was "Monkey Business" which is about Junie B. Jones having a baby brother, I remember reading this book when my mom was having my baby sister.
Laura Niemeier – Accounting Manager (and our Mom!)
Amelia Bedelia – I am 57 years old and was the youngest of 7 children. Unfortunately, I do not have a lot of memories of reading as a child. We played outside all of the time and we did not have money for books. I have one memory of owning a book in the 2nd grade. Other kids would get to order books from a Book Club flyer that would frequently go home with us. I did not. However, I remember one time I was allowed to order a book and I ordered Amelia Bedelia (the first book Peggy Parish ever wrote). It is the one and only book I remember owning as a child. I treasured it!
Dan Niemeier – Director of Operations (and our Dad!)
Griese/Csonka: The Miami Dolphins' One-Two Punch – I grew up a huge fan of the Miami Dolphins. I was 10 years old when the Dolphins made their historic run to a victory in Super Bowl VII for the only undefeated season in the history of the NFL. I was such a fanatic because Bob Griese, their quarterback, was from Evansville and was a high school friend of my uncle. The fact that he was a graduate of Purdue University and he led them to a Rose Bowl victory was just icing on the cake that I came to appreciate much later in life as I became enlightened on the prestige and joys of being a Boilermaker! The book contained a lot of background on Griese's life, which was fascinating and inspirational to a young marginally athletic (at best) boy who aspired to be professional athlete.
Zack Mathis – Director of Marketing
Redwall – Besides growing up with the Harry Potter series and reading through it multiple times, I really enjoyed the Redwall series. It was an anthology series that, for the first 13 novels, wasn't published in chronological story order. This helped flesh out the history of the world it was set in. It was similar to Lord of the Rings with battles, riddles, and adventure, but with anthropomorphized animals. The mice, badgers, otters, hedgehogs, etc. were the "good guys" that generally had to defend their home from "bad guys" like rats, foxes, snakes, and other "vermin."