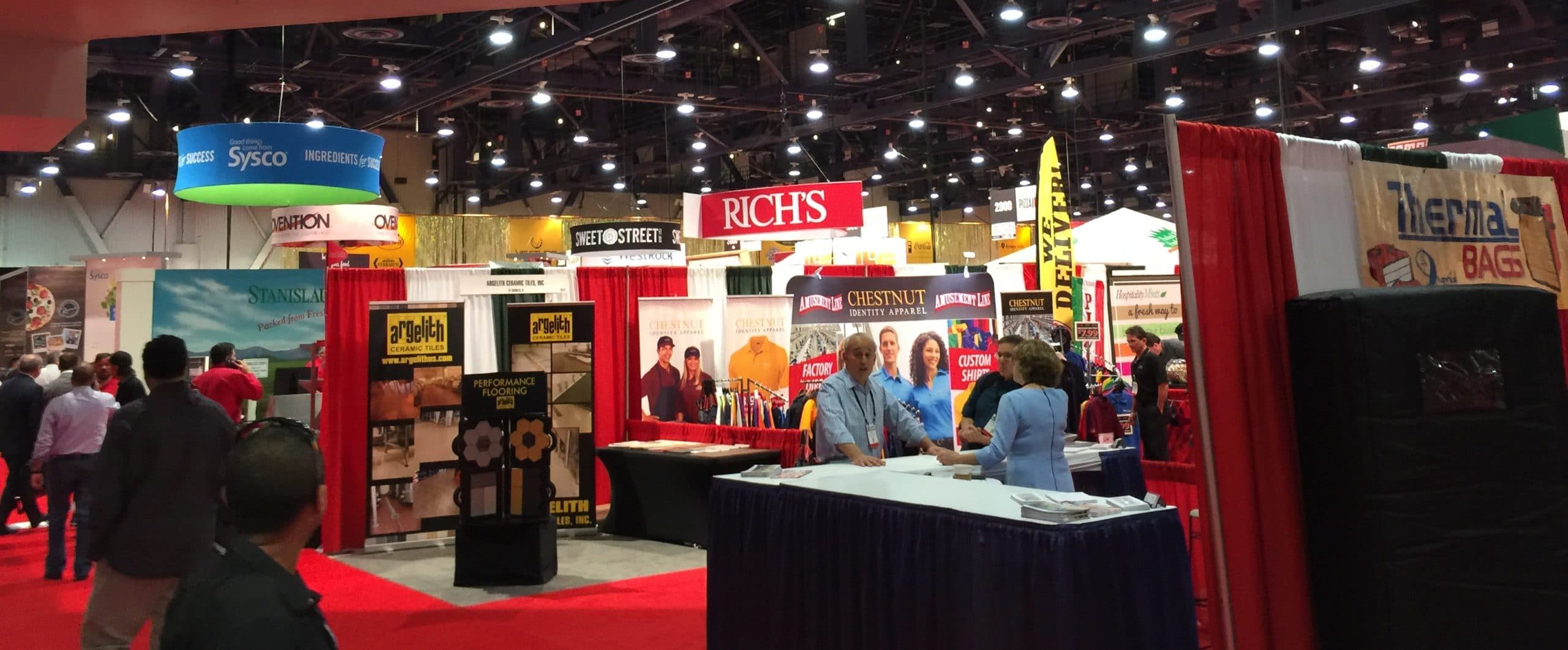 "You Guys Should Add ___ To The Menu"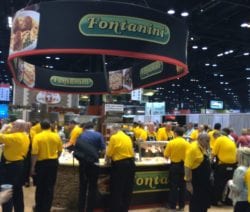 Let me take you on a little journey on how Azzip came to offer what we have dubbed Zero Sausage. It all starts in a place that is the source of so many other great decisions, Las Vegas, NV. Craig and I had been tasked in March with the challenge of attending International Pizza Expo, the largest pizza-centric food and equipment show in the world. Three days filled with nothing but walking around and eating pizza toppings and cheeses from around the world, checking out what's new and hot this year, and seeing all the small companies showcasing the product they hope will be the next big thing. It's a tough job, but someone has to do it!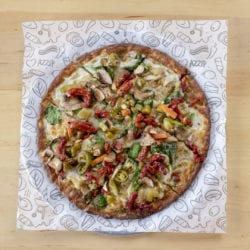 *Side Note: I had my sights set on getting a low-carb cauliflower crust after listening to my wife complain enough about how she missed being able to eat pizza on her diet. Plus, I don't consider throwing toppings on parchment paper and eating it with a fork "Pizza." We found a great low-carb cauliflower crust while we were there. Learn about it here.
One of our goals at Azzip is trying to offer EVERYONE the chance to Create Something Delicious.  To me, this means having great options for a wide variety of different diets.  We had offered Tofurky Chick'n, another plant-based meat, but I was hoping to be able to find a product that better hit the mark as a traditional pizza topping and was on par with the taste and quality of our other meat options.  Fortunately, Vegas produced, and at one of those small booths of start-up companies Craig discovered the sausage, Before the Butcher's "Ground Italian Sausage-Free."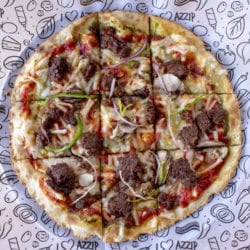 Holy cow did it deliver. Most of the other options that I have tried just seemed to be tired attempts to camouflage tofu into something that looks like meat. This was different.  It had a fine ground sausage texture, good color, cooked and crisped like good fatty sausage, and it tasted great!  If we were going to offer a new ingredient that was plant-based, we wanted first and foremost for the product to taste delicious.  We were psyched that night after reviewing what we had discovered and discussed how quickly we can put it in the store. One small problem… the sausage was in test phase, and they had not scaled to production yet.  Sooo, we waited.
During the wait, we got with our main supplier, Delco Foods, to get things set up for when the sausage was ready. Delco did let us know that we would be one of the first companies to offer the product.  We thought this was really cool that we would be able to introduce this great new product to our customers!  But we hit another hiccup; the minimum order size was three times the amount of Tofurky Chick'n that we purchased last year.  We had to make a decision on if we felt customers would choose it enough for us to take the risk of not being able to use up the product before the use-by-date. After a discussion and another round of sampling at the home office, we decided that a strong marketing campaign to reach a vocal plant-based foods community would get people to give Zero Sausage** a shot and that the great taste would keep people ordering it.
**Another Side Note: In case you were wondering, the name Zero Sausage is one we coined as we tried to find a way to communicate the product to our customers and allow for an easy ordering experience.  We had some really bad ideas before settling on this one.
Well, I am excited to say that since we introduced Zero Sausage in October, that it has been sold on 2% of all pizzas (versus less than 0.5% of pizzas with the Tofurky Chick'n), a number we are very excited by! We also think that as more people substitute vegetable alternatives and lessen the amount of animal products they eat, this number has room for growth.  It is really an awesome part of my job to try and find fun, new, delicious products for you to try.  I can't wait to go to the Fancy Food Show in San Francisco in January and see what cool products I can bring back and add to our menu in the future.