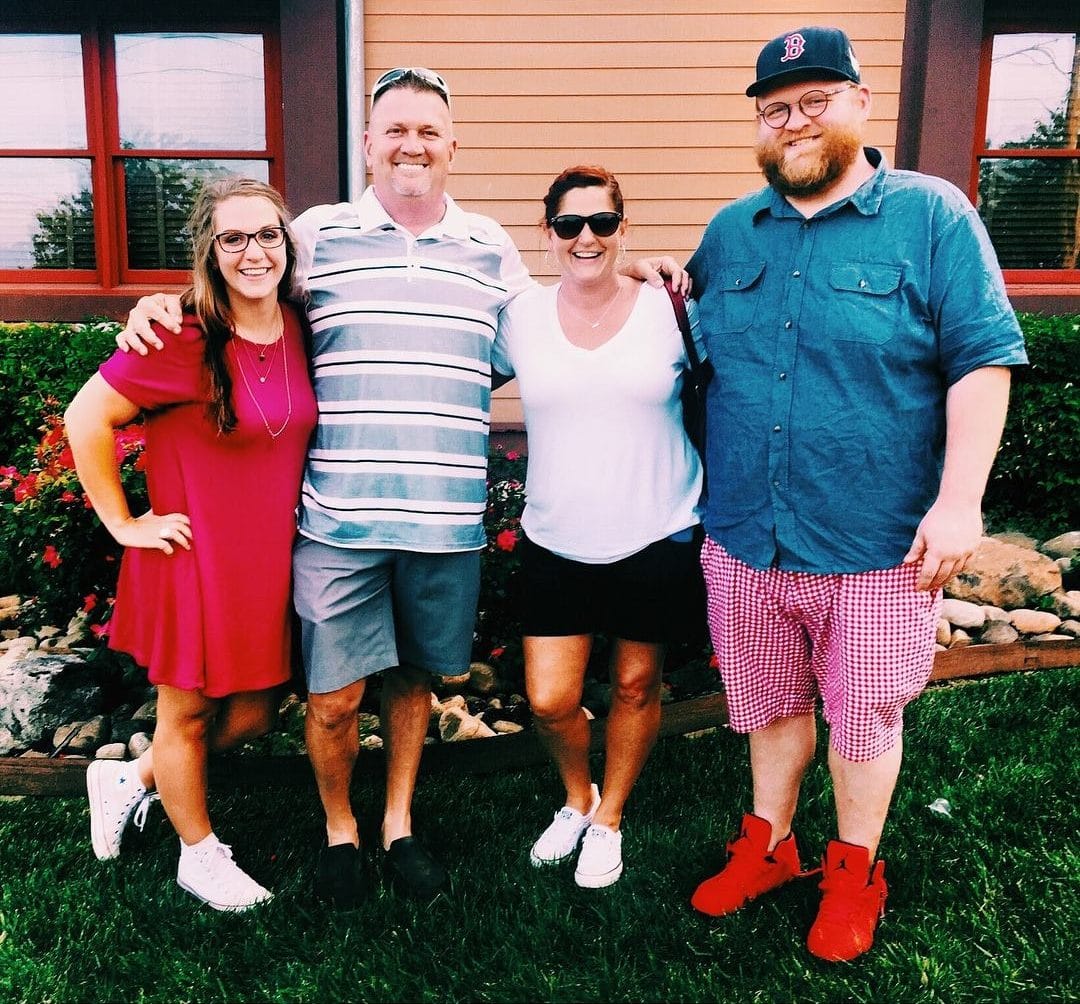 A Day In The Life
This is a day in the life from the perspective of our West Side General Manager, Allan. He has been with us since our Bowling Green location opened and has learned what it takes to set the store up for success each day.

8:00 am: It's a chilly start to the morning. It's time to get started on the day here at Azzip. First things first, as the opening manager, I come in and check out the previous nights close and get started on making a prep list for Amanuel to start on. Our prep lists in the morning usually consist of cutting fresh veggies we will need for the day, making our in-store sauces such as our fresh Azzip Pesto and Zippy Ranch, setting up the dining room for open, and making sure we make tea and cookies. As Amanuel starts on the prep, I will begin my day by portioning out and rolling the dough we will use throughout the day. Our soundtrack for the morning usually depends on the manager on duty, but today it's some Biggie Smalls!
8:15 am: The Pepsi order arrives. I check it in, sign the invoice, and put it away! Can't stay away from rolling too long though. I have 6 batches of big zips portioned out and ready to roll. Each manager has their own methods to rolling but mine alternates through batches of Bigs then Littles and of course, Kids Zips!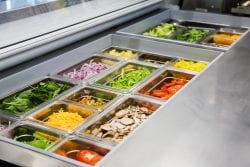 8:45 am: The Creation Garden order comes through the door. We use Creation Gardens for our fresh vegetables like mushrooms, spinach, green peppers, onions, tomatoes, and all the fresh herbs for our Pesto. That's checked in and put away.
9:00 am: Prep and rolling are going smoothly as Adam walks in. When Adam arrives, I send Amanuel over to Perfectly Fresh to pick up our chicken and bacon. We stay busy as a popular local pizza joint as do our East Side and Newburgh locations. The folks at Perfectly Fresh do a great job of making our lives in the Evansville market much easier by making sure we have chicken and bacon cooked fresh each morning! Once Amanuel gets back, we will go about cutting up the meats for pizzas. As Chris comes in at 10 and Tyler at 11 we will ensure the prep list is finished and the dining room all set up and ready to go before 11 hits.

10:45 am: Cars already start parking in the lot. I have rolled out 8 stacks of Little Zips, 6 Big Zips, and 2 Kids Zips. We get the dough docked and put away in the proofer. Time to hit the open sign.
11:00 am to 2:00 pm: We have been slammed! Business is non-stop as it's the day before Veterans Day and everyone has taken the day off. During this time, our primary focus is ensuring the customers have the best experience possible. We stayed busy making and cutting pizzas for a good 3 hours straight.

Now that the rush is over, we start the process of returning the store to an orderly state. We stay on top of our dining room during the rush but once that is over, it needs a little TLC so I send Amanuel out there to restock, sweep, and wipe down tables. He's always doing a great job making sure things get straightened up out there after the rush. While he does that, Chris and Adam go about restocking our make station and Tyler knocks out the dishes. I go back to rolling more dough in anticipation of a busy night. We do our best to ensure our night crew has a good stock of prepped product and rolled dough for their shift. After all the restocking, we do some quick sweeping and wiping down around the back of the house all the while making sure we keep an eye on the customers still steadily coming through.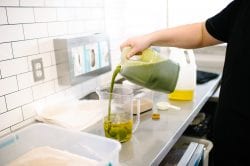 3:30 pm: Usually I like to start making dough for the next morning's shift around 3 but with business, 3:30 it is. The dough I make this morning will be used for the next morning only. We pride ourselves on our fresh product, dough included. Each day we make our dough fresh for the next day. Sugar, yeast, hot water. Mix it up and let the yeast do its thing. Oil and pesto for some added flavor. Flour and salt to round it off. If it sounds simple, that's because it is. Much like Azzip, our dough is a simple concept with extremely satisfying results! Once I've finished the 3 batches for day, those will proof overnight and start our dough rolling off in the morning!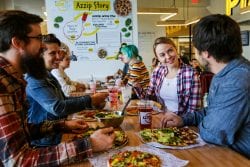 4:00 pm: Night times stay busier than our day times. From the time night shift employees start coming in at 4 until we close, business stays pretty steady for the most part until 8-9 on a Friday. Wes, our night manager, comes in and checks out the dough situation and begins rolling out the dough he will need for the night. The rest of the crew goes about making sure everything is well stocked while also jumping right into the flow of business.
8:30 pm: Business finally starts to die down and Wes goes about assigning closing positions to the employees closing that night. One person will close the make station, ensuring that all the top is cleaned out, sauce bottles filled and the station stocked and ready for the day crew to just remove the lids and be ready to go! Someone else heads out to the dining room to restock our drink station, make sure all the tables are cleaned and the floor is swept and mopped (properly too because they know Laura AKA Momma Zip enjoys a good looking clean dining room floor!).
9:15 pm: The last closing position, the dish area. They go about ensuring all the dishes in the store are cleaned and put away, tea urns scrubbed out, pizza mats scraped. The dirty work you could call it. Wes goes about making his 3 batches of dough for the next night while working on his own checklist. He makes sure we keep a good stock of cold beer in the cooler, making sure the drawer gets counted and the deposit prepared, and making sure the produce orders are placed for the weekend. He does a double check to make sure everyone has closed their section properly and completed their portion of the closing checklist. Everyone clocks out and Wes hits the light! We will see ya again in the morning to do it all over again!