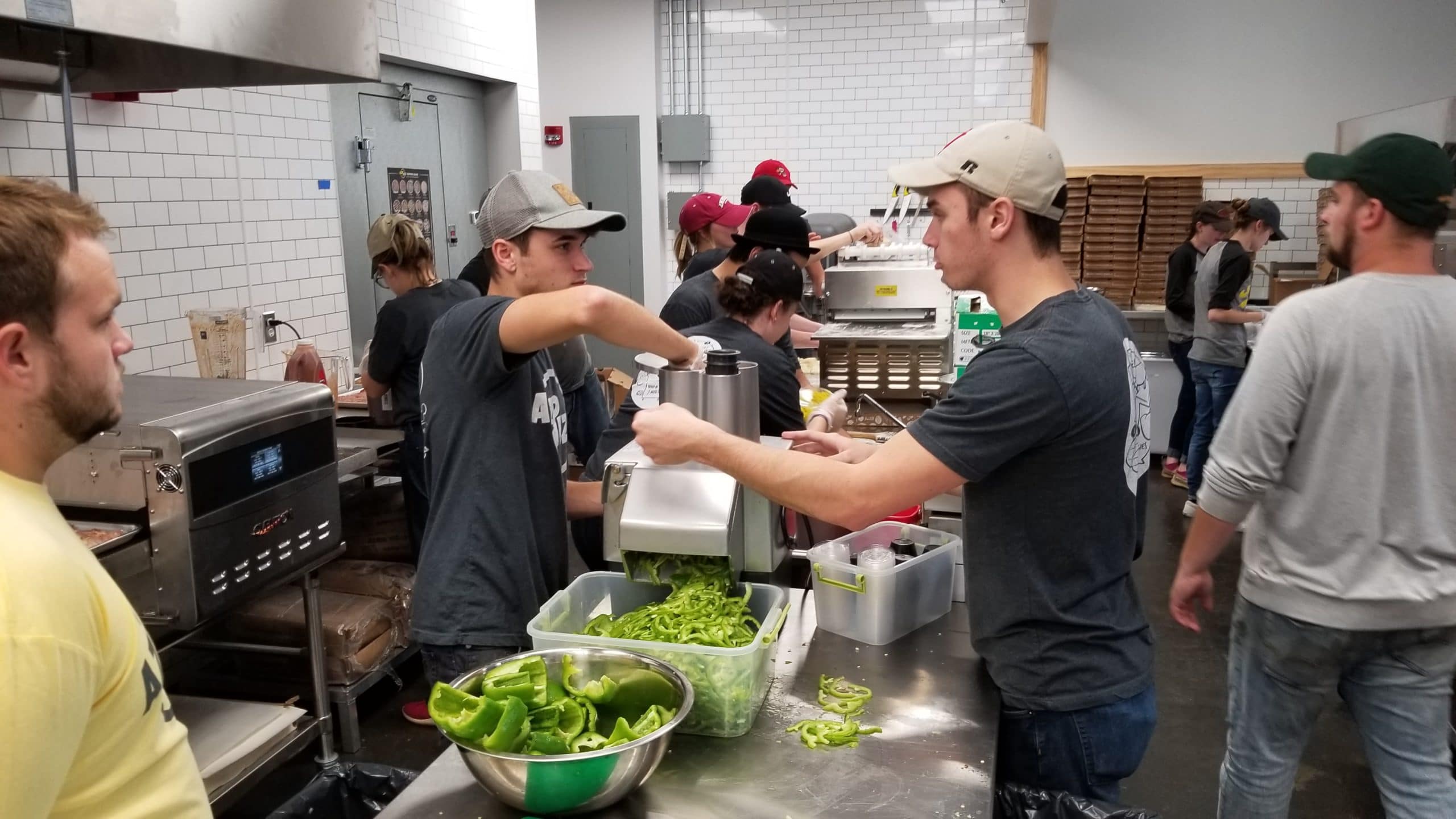 Our Culture
Culture.  For us, it has a specific and important meaning.  We are thinking and working on our store cultures – or the work environments in our locations – every day.  For us, the store culture is THE employee handbook (not that paper copy with all the written policies in it).  It's the unwritten rules and norms that determine how our teams get work done. 
 We spend sooo much time on thinking about our store cultures.  To illustrate its priority, we start off our weekly Monday morning meeting discussing the current states of our stores and how our teams are functioning.  We spend at least half of our two-hour meeting on this one topic.  Well, besides the few tangent discussions around the office fantasy football league and how could Mom have won the weekly prize again this past week.  Our store cultures are a huge priority for us.
 Why do we care so much? 
 Of course part of the reason is we know a better environment leads to happier employees which leads to better service and experiences for you when you visit.  We know this is true both from a gut instinct and from a correlation (and likely causation) in employee survey scores and customer satisfaction scores.  But we also just want our staff to have fun and enjoy working at Azzip.  This means they can build relationships with their coworkers.  Both at and away from work.  It means they look forward to coming to work –  even if they know it will be busy and they will have to work hard.  It means our team members are respected by their peers and their effort is rewarded and recognized.  It means a job at Azzip becomes more than just a paycheck (though that is important too!).
 I know this hasn't always been the case at all of our stores.  I know some of our team members haven't had (or aren't currently having) the ideal experience I mentioned above, and I am disappointed this is the case.  As a company (and myself personally), we have learned a lot in the first 3.5 years about how to better create and maintain a positive work culture, but we are still learning and are far from perfect.
 So how have we attempted to build a great environment? 
 First, we had to define the right culture for our stores.  Before, we just let the culture develop naturally.  Now, we have defined what we value and what is important to our business's success.  Ultimately, we determined our ideal culture was an environment that is positive and fun for employees and customers.  Having happy employees and happy customers would be a great goal for every business to strive for.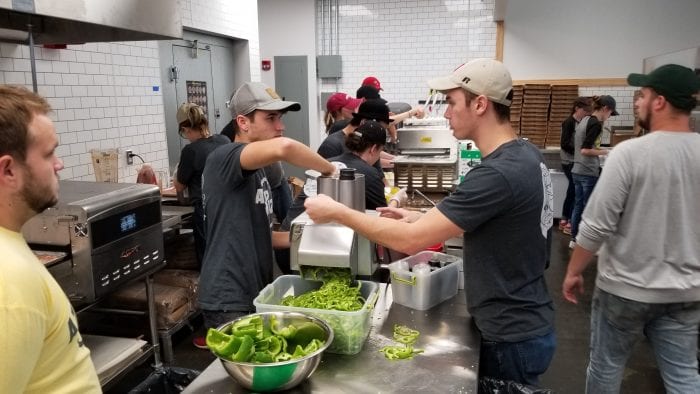 Second, we had to translate this culture into the desired behaviors needed to contribute to our ideal work environment.  We determined we needed people who were team players, had positive attitudes, held themselves and others accountable, and worked hard.  We started prioritizing finding and developing these behaviors over prior experience and food skills.
 Next, we had to build the processes to support and encourage the desired behaviors and store culture.  We overhauled our hiring process and rebuilt our application, interview standards, and training to find and develop people who exhibited strengths in these behavioral areas.  We updated our performance management processes to reward and develop team members and leaders who created these great work environments.  We increased compensation for all store employees and managers to better recognize the value of all our team members and their contribution to Azzip's success.  We stepped up monitoring with additional team member feedback avenues and more training for our managers.  We have tried to lead by example every time we are in the store.  Really nothing crazy here.  A lot of it is standard HR practices.  But as a new company, all these aspects had to be developed and tailored to our business and values.
 All these specific actions are behind the scenes and will likely never be seen or noticed.  Or at least hopefully they aren't!  But hopefully you do notice the end result of a team working well together to create each customer's perfect personal pizza.  While your pizza bakes, hopefully you overhear our team members engaging with each other and other guests with an authentic smile on their face.  Hopefully you have an experience like a customer who said "Friendly staff… and always making me feel like they care about the customers".  If not, we want to know, because it means we still have work to do.  Work to improve the culture so our employees can be their best self and provide you a great pizza and experience.  Work to set ourselves apart from other restaurants because our staff enjoys the job and goes above and beyond to make sure you have a great experience on every visit. If you have any suggestions as to how we can improve or would like to recognize a team member for outstanding performance, we'd love to hear about it here: Contact Us.