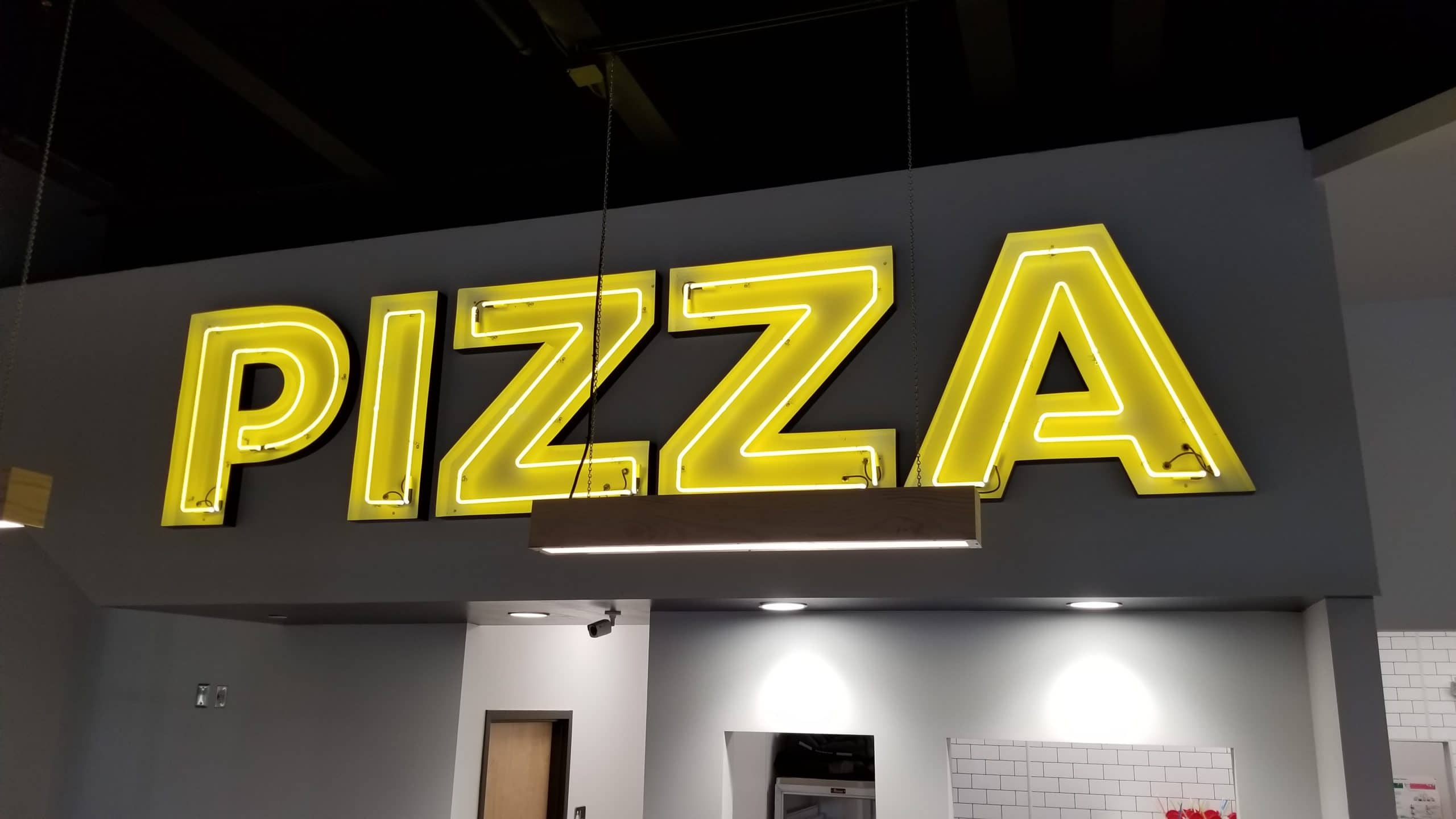 Hello, Bloomington!
HELLLLLLO BLOOMINGTON! We are thrilled to have opened a new location in Bloomington, IN! What an awesome store, community, and set of newly trained Azzip team this has turned out to be. We want to thank everyone who has helped us get here. From Dan Alcorn and Garmong Construction, C&T Design and Equipment and Weber Equipment, Jonathan Lamar (Lamar Architecture & Design), Mike Heinz (Heinz Associates), Kara Dewig, Tyler Raben, UB Klem, our local Bloomington contractors like Woods Electric, HFI, and Electric Services and Plumbing. We couldn't have made this happen without all of you!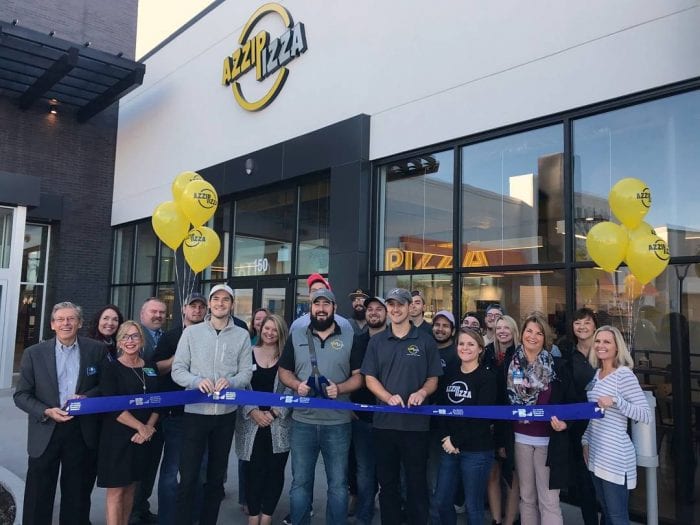 As with any new location, we often get asked how or why we choose the location and College Mall was no exception, so we thought this was the perfect opportunity to explain why we choose Bloomington, and why we hope you decide to choose us in return!
A lot of factors go into the decision including market demographics, the building and site layout, and proximity to our home market in Evansville. Bloomington has been on our radar for a while as we have been patiently waiting for the ideal site to be available.
As a market, Bloomington is a great fit for Azzip. The energy of the university. A thriving and diverse populace and economy. Strong ties between Evansville and Bloomington – including the now (mostly) complete I-69. People who appreciate high-quality food (especially pizza) and support local businesses.
We are confident we can appeal to Bloomington as a business that focuses on serving high-quality pizzas made from ingredients such as our cooked in-house, Amish-farm raised chicken from Miller Farms in Orland, IN and bacon from Nueske's  in Wisconsin. While there are already quality pizza options in Bloomington, we believe we offer a different option by serving personal pizzas in under three minutes. This expands the option to eat pizza from the longer sit-down or delivery meals to lunch and quick dinners.
Knowing the market was a fit, we waited for a location that excited us. When we heard a remodel to College Mall was underway we knew it was time. Located close to the campus but with easy access for the entire community, this location allows us to conveniently serve customers of all ages. Seeing Simon significantly invest in improving the mall for customers and tenants further solidified our interest.
With a great location identified, we developed Bloomington as our model restaurant. As our largest store, it provided us the space to add new elements and enhance the customer experience. We added a third oven in the kitchen to support online and mobile ordering (check back for availability in mid-December). We recognized a thriving local craft beer scene so we added it to our menu. We added a reach-in cooler to provide more drink and side options. We improved the layout and flow of the pizza making area to minimize customer wait times.
Besides serving great tasting pizzas, we will also become an integral part of Bloomington like we are in Evansville. From sponsoring local organizations to providing an avenue for groups to raise funds through our "We Give A'Zip" program, we are looking forward to building relationships within the Bloomington community.
Thank you for your support Bloomington, and we can't wait to see you in at the store soon and to serve you some delicious pizza!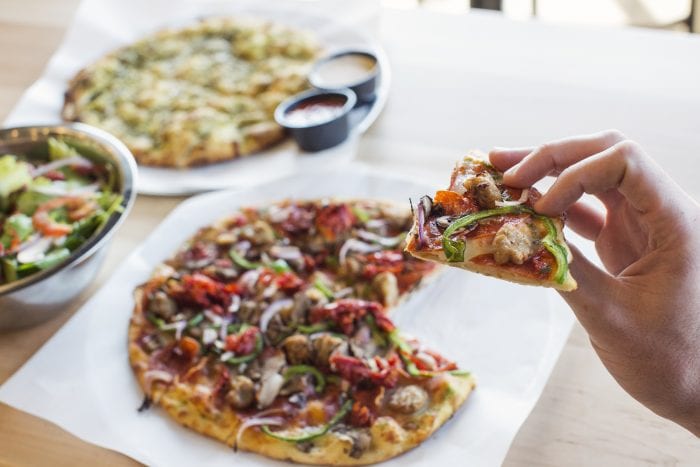 PS. After you visit, we would love to hear about your experience at www.azzippizza.com/feedback. Give it to us honestly so we know where to focus our attention and make sure we are always providing you with a great experience.