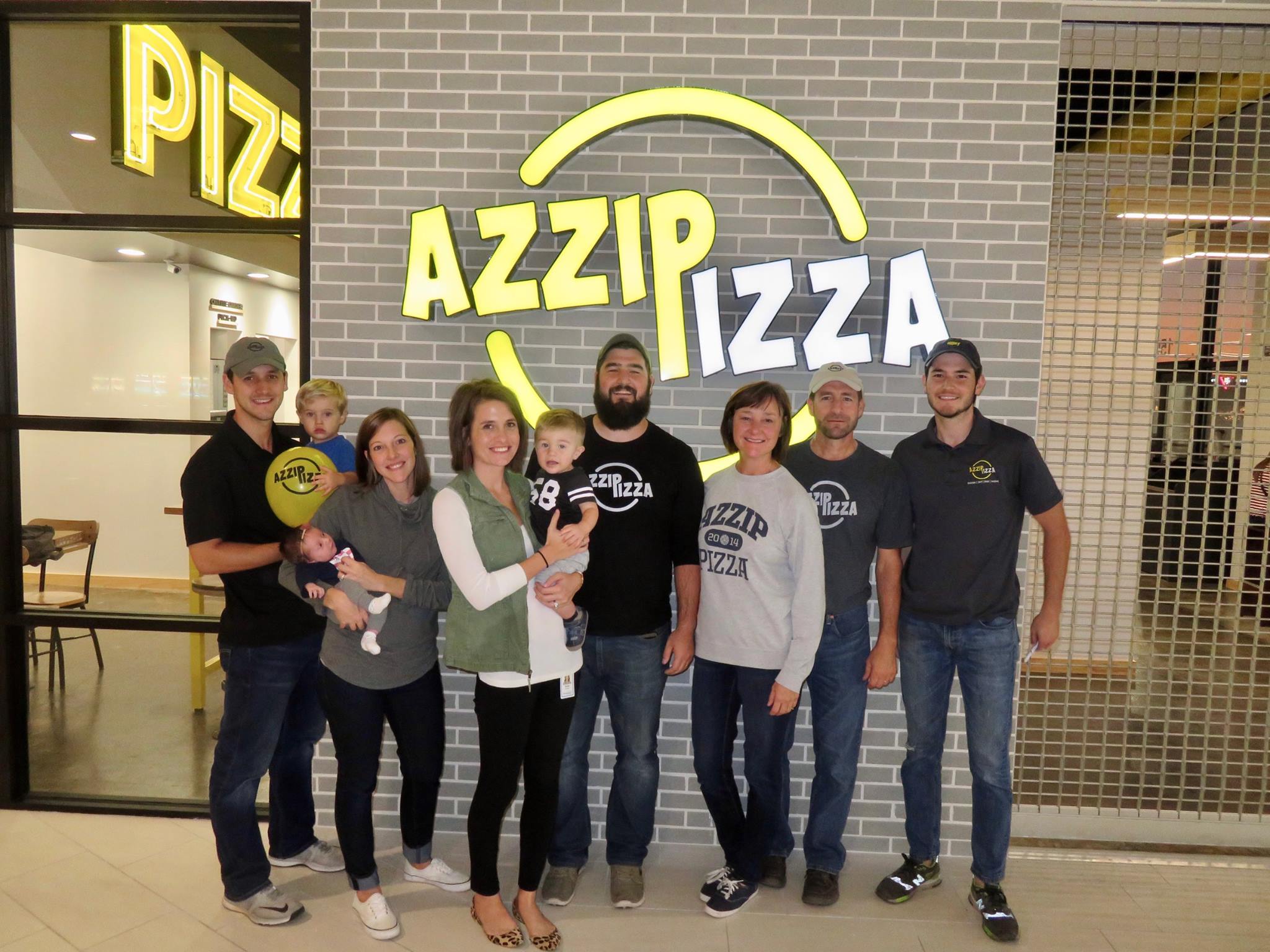 A Real Home Office
There are five Niemeier's currently earning a paycheck from Azzip Pizza.  Those five would be myself, my mother (Laura), my father (Dan), my older brother (Andy) and my younger brother (Craig).  That makes it five for five for our family.
Mom was in it from the start.  She had been working part time at Habitat for Humanity managing their database.  I needed help (badly) and she was there for me.  She was there during every lunch and dinner rush for the first several months.  Wiping down tables, doing dishes, washing towels (we didn't have a towel service at first so she would wash the towels every night).  Anything but making pizzas.  I once saw her make her own pizza and forget to put cheese on it.
Dad retired from Mead Johnson after 35+ years with the company about a year and a half after we opened.  We had rather ambitiously already opened a second location and had leases signed for two additional locations.  We needed some structure badly and detail Dan was the man for the job.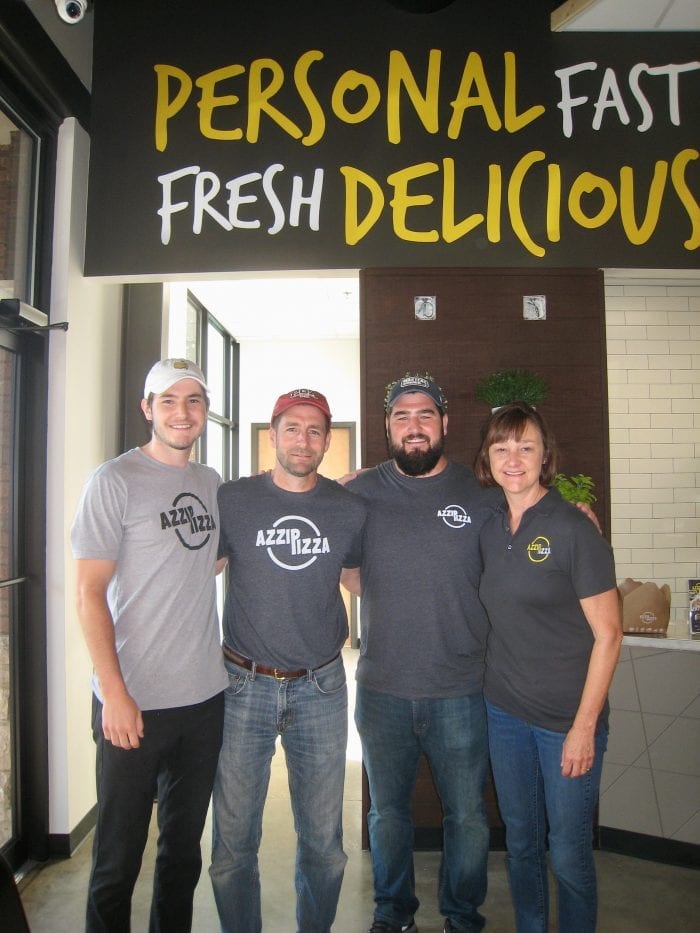 Craig had a role in a commercial banking program in Chicago.  He was living the big city life and watching from afar as we tried to grow our company.  In 2015, after a year or so living in Chicago, he was ready to return to help.  He had seen all the fun we were having and wanted in.  Craig brought a finance background along with a do whatever it takes attitude (he was on the original Azzip crew while he finished college at University of Evansville).
Andy was completing his MBA at Vanderbilt University in 2016 and he and his wife had just had their first little guy.  Andy graduated at the top of his MBA class and after a thorough review of his references and previous experience, I offered a severely underpaid job offer to help us manage our Human Resources and Finance functions for our growing company.

So here we all are.  I like to take credit for bringing the whole family back together (You're welcome, Mom!).  It is sometimes the easiest and most comfortable thing in the world.  These are the people that I know best of Earth.  I lived with them all until I left for Purdue in 2008.  18 of my formative years were spent with these people.  It's comforting to know that they all have my back 100% and have my best interest in their hearts, and they know I have the same for them.
Now that's not to say it's always easy.  My wife, Katie, would attest to the fact that work has a way of spilling over into our time at home together (although our son, nephew, and nephew's sibling on the way have a tendency to become the focus now).  Plenty of discussion around the family dinner table about whether the crust is being rolled correctly, why we can't seem to be able to keep enough ice in the Pepsi machine, or where we are going to open a location next.  We also each have strong, independent thoughts that sometimes aren't 100% aligned.  There have been hurt feelings, difficult decisions made, and makeup coffee and donuts.
But for me, all this is worth it to get the opportunity to build something special with those that are so important to me.  We make a great team (along with some adopted family members) and fill in each other's weaknesses.  We share the same morals and background, and understand what is most important to each of us.

We try our best to respect each other's opinions and see things from their point of view.  There are bumps along the road, it would be impossible not to have them, but we are in this together.
My mom likes to remind me that I may be the boss, but she's still my mom.  And what that means to me is I can't get mad when she takes her afternoon nap.